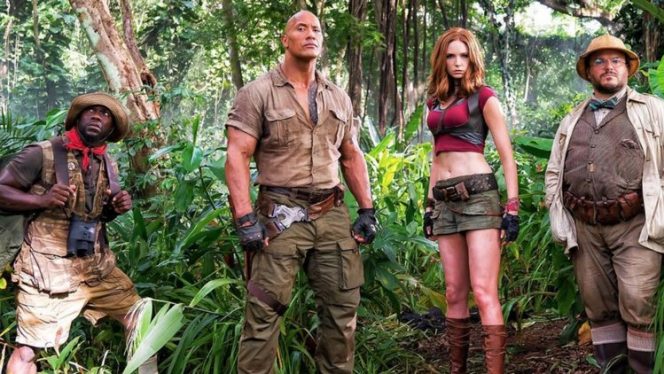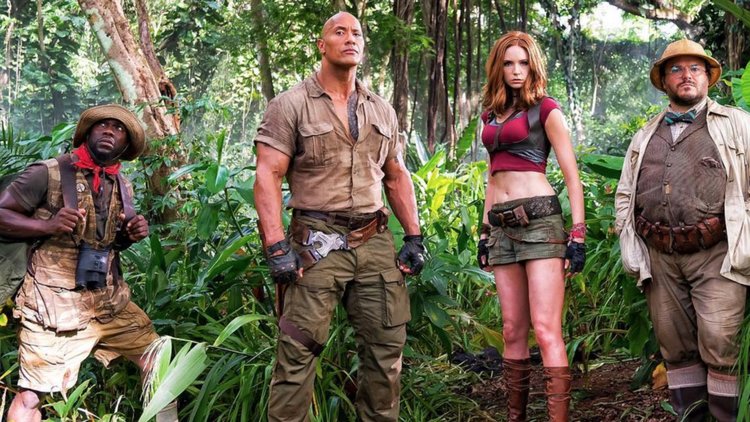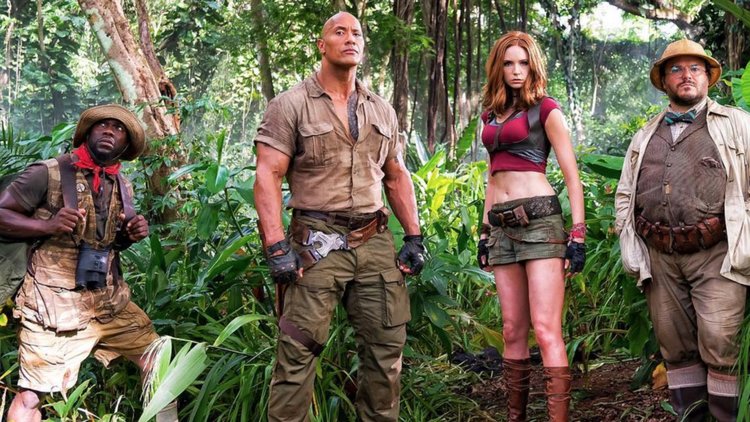 The premiere trailer for Jumanji: Welcome to the Jungle reveals that the movie centers on students trapped within a cursed video game instead of a board game.
In the original film starring Robin Williams, a group of players discovered an old board game by the name of Jumanji. Playing the game caused them to get sucked into its world, a jungle teeming with dangerous animals and traps. The film was based on a 1981 children's book of the same name.
Jumanji: Welcome to the Jungle is a sequel to the Robin Williams film, and stars Dwayne "The Rock" Johnson alongside Kevin Hart, Karen Gillian, and Jack Black. The movie is slated to arrive in theaters this December.  You can watch the trailer below.