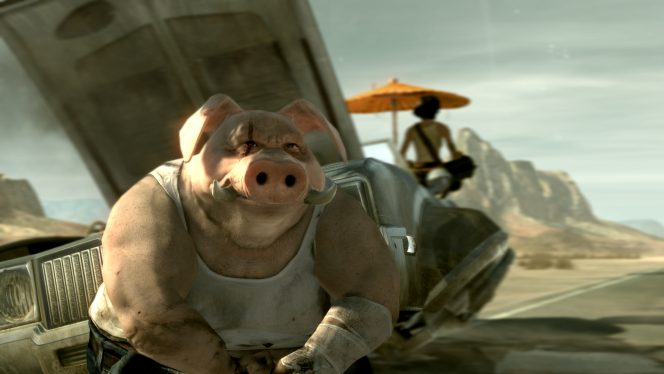 One of the no shows at Ubisoft's E3 press conference this year was Beyond Good & Evil 2, the much anticipated sequel that was announced back in 2008.  We thought we might get something when Ubsioft renewed the franchise trademark in April, but alas, it didn't happen. But fear not, fans. Ubisoft CEO Yves Guillemot says the game is "still on the way."
In talking to Geoff Keighley at E3, Guillemot said that project director Michel Ancel is currently working on Wild, which was announced in 2014, and BG&E2, so his time is limited. When asked if the game was in active development, Guillemot responded: "It's difficult to say actually … It's coming along but he has to spend time on it so we can see it faster." He also admitted with some prompting that he would like to see it faster.
From the sound of that, we could still be a year or so away from seeing anything, with this year's Gamescom in Germany being a slim possibility, but next year's E3 being more probable. The good news is that the game has nto been canceled.