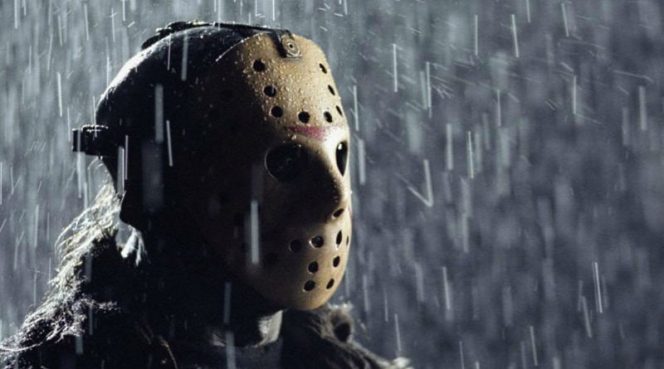 Jason is back! Jason Voorhees is unleashed and stalking the grounds of Camp Crystal Lake! Friday the 13th: The Game is one of the most highly-anticipated horror titles of all time. You will finally be able to take on the role as Jason Voorhees and Camp Crystal Lake counselors.
Just three days before it was scheduled to end, the Kickstarter campaign for a "brutal" new Friday the 13th game starring Jason Voorhees has met its funding goal. The campaign started in October, asking for $700,000, a funding goal that has now been exceeded, with total contributions of $713,390 at press time.
Gameplay
Friday the 13th: The Game is a third-person horror, survival game where players take on the role of a teen counselor, or for the first time ever, Jason Voorhees. You and six other unlucky souls will do everything possible to escape and survive while the most well-known killer in the world tracks you down and brutally slaughters you.
How Will You Survive?
The entire focus of Friday the 13th: The Game is multiplayer. Survival is entirely up to you as you either stealthily hide from Jason or work together as a team to escape. Think you can take Jason on? You and the other counselors will have that chance as well. Be warned though, nothing is ever certain and no one is ever safe!
Play as Jason Voorhees!
For the first time ever, you will have the opportunity to play as Jason Voorhees, the most famous killer in horror. Stalk your prey and ambush them whenever you see fit. Friday the 13th: The Game will include a variety of kills, new and familiar. You'll even get to unlock various Jason incarnations from the movies as well as two entirely new designs never before seen.
Be Sure to check us out
Read more exclusive stories ►►
https://sswitv.com/
Follow us on Twitter ►
https://twitter.com/mysswitv
Like us on Facebook ►
https://www.facebook.com/SSWITV/
Follow us on Pinterest►
https://www.pinterest.com/sswitv/
Follow us on We Heart IT ►
http://weheartit.com/SSWITV
Get more on Google Plus ►►
https://plus.google.com/+SSWITV
Get more on Tumblr ►►
https://www.tumblr.com/blog/sswitv
Get more on Instagram ►►
https://www.instagram.com/SSWITV
Get more on Twitch ►►
https://www.twitch.tv/sswitv/