The fantastic PES Community were today invited down to Konami HQ to get early hands-on with PES 2017.
They have been tweeting throughout the day, so we wanted to bring you a selection of their tweets so that you can see their impressions of PES 2017 at an early stage: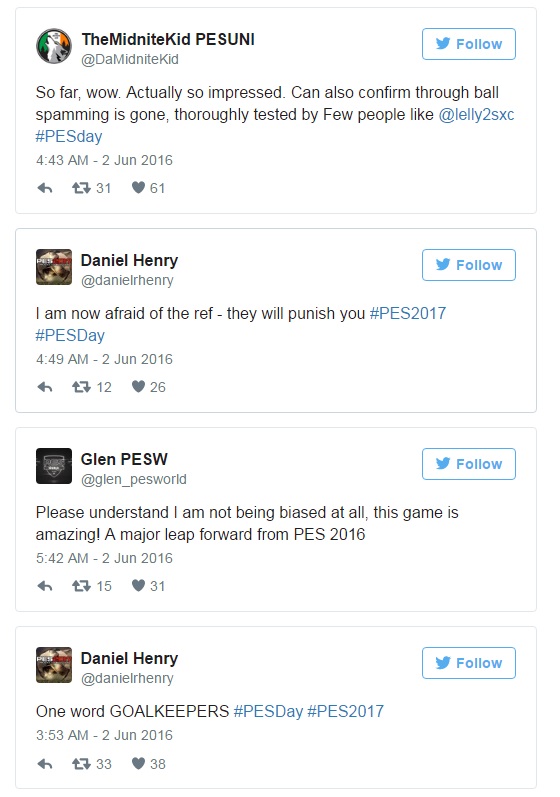 What do you make of the community's impressions? Let us know in the comment section below.