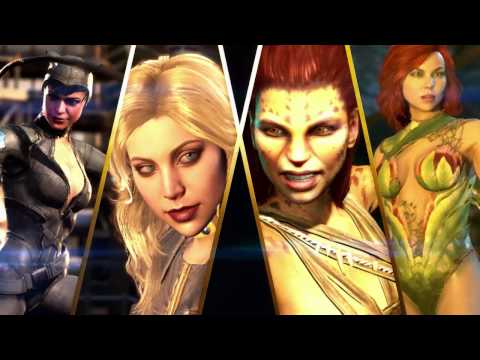 Injustice 2 rolls out the femme fatales in a new "Here Come the Girls" trailer, offering a feminine but deadly touch to the upcoming fighting game for Valentine's Day.
Ed Boon, creative director at developer NetherRealm Studios, announced the addition of Catwoman and Cheetah to the roster, while rolling out the video with the two knocking heads with Black Canary and Poison Ivy. We finally get to see a little bit of Ivy's gameplay, which had been a bit of a mystery until now. Canary was also added to the roster last week. Boon revealed yesterday that Swamp Thing will be playable as well.
The other combatants include Aquaman, Atrocitus, Batman, Blue Beetle, Deadshot, The Flash, Gorilla Grodd, Harley Quinn, Robin, Superman, Supergirl, and Wonder Woman.
Injustice 2 is currently in closed beta, with the game being planned for a May 16 release on PlayStation 4 and Xbox One.