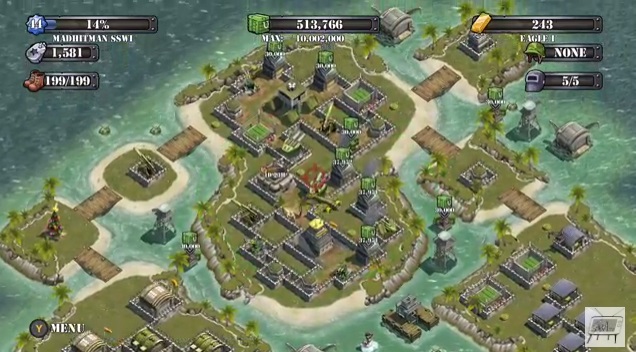 WTF – I spent a Total of $312.69 for a Free Xbox Game since Nov 2015.  So in a 6 month time frame -that's about $52.11 a month that I bought fucking gold to purchase fucking bigger guns, armor, upgrades etc.  WTF is wrong with me?  $50.00 Bucks a month???  That's a bottle of Remy 1738 I could have every month!  That's a weeks worth of gas to drive to the Bay area to go to work!  I could save 25 kids in some 3rd world Country for a few bucks a month each!  They could have bags of rice but instead I'm creating virtual Sand bags around my 1942 Island.
A million Battle Islands gamer dollars to buy a fucking gun back in 1942?  Really?  Wasn't shit so much cheaper back than?  You could get a gallon of milk for a nickle, buy a new house for 3 Grand, but the guns on the game cost a fucking million dollars?   From 1942 to 2016 total inflation is 1425.97%, that's 3.75% Annual Inflation, so that gun really cost me $15,259,677.41!!!!!  You got me 505 Games… You got me!
Well here is what $312.69 got me for Battle Islands.  Share your Island or thoughts!
Add me on Xbox One  MADHITMAN SSWI and my brother FASTWINGZSSWI