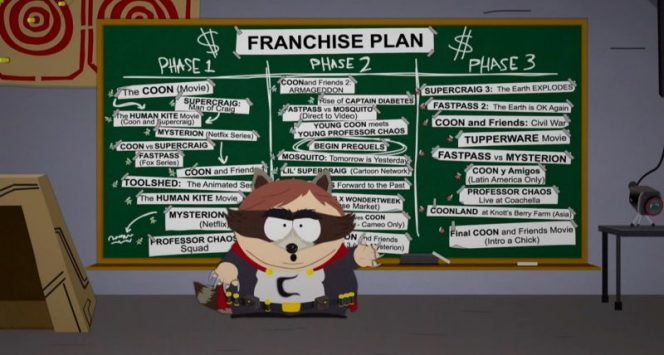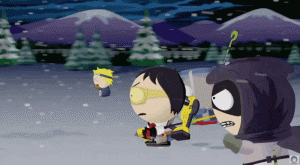 The new trailer for The Fractured But Whole riffs hard on the current Marvel movie moment.Ubisoft's next South Park game will cast Cartman, Kyle and the other foul-mouthed schoolkids as caped crusaders. Why? Because the boys want to set up a billion-dollar movie franchises. 
South Park: The Fractured But Whole comes out on December 6, Ubisoft stated June13th, unveiling a bunch of new info about their next cartoon game.
The Fractured But Whole starts off where Stick of Truth ended—them throwing the stick away—and moves the kids from playing fantasy to dressing up as superheroes. Buying The Fractured But Whole will also get you a free copy of South Park: The Stick of Truth on PS4/Xbox One/PC. In fact, Ubisoft says that you can get a copy of Stick of Truth if you pre-purchase the game starting today.
Be Sure to check us out
Read more exclusive stories ►►
https://sswitv.com/
Follow us on Twitter ►
https://twitter.com/mysswitv
Like us on Facebook ►
https://www.facebook.com/SSWITV/
Follow us on Pinterest►
https://www.pinterest.com/sswitv/
Follow us on We Heart IT ►
http://weheartit.com/SSWITV
Get more on Google Plus ►►
https://plus.google.com/+SSWITV
Get more on Tumblr ►►
https://www.tumblr.com/blog/sswitv
Get more on Instagram ►►
https://www.instagram.com/SSWITV
Get more on Twitch ►►
https://www.twitch.tv/sswitv/