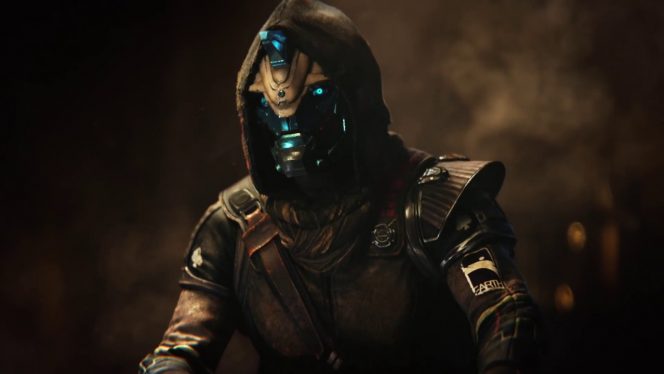 Following months of leaks and speculation, Bungie revealed a logo for Destiny 2 earlier this week. Today, the developer and publisher Activision put out "Last Call," a short that teases a worldwide reveal trailer set for this Friday, March 30, at 10 a.m. PT / 1 p.m. ET.
"Last Call" stars Cayde-6, once again voiced by Nathan Fillion. Ol' 6 kicks back with a drink and waxes nostalgic about a battle that players have yet to experience. Odds are they will experience it when Destiny 2 launches, purportedly sometime this fall.
The worldwide reveal slated for Friday should provide answers to at least some basic questions. Will Destiny 2 make its way to PC as last year's leaks indicated? Is this the first in a series of character-driven shorts?
Hopefully we'll receive answers to those and other questions during the worldwide reveal this Friday, March 30, at 10 a.m. PT.